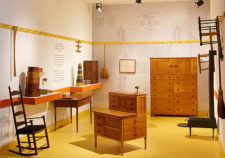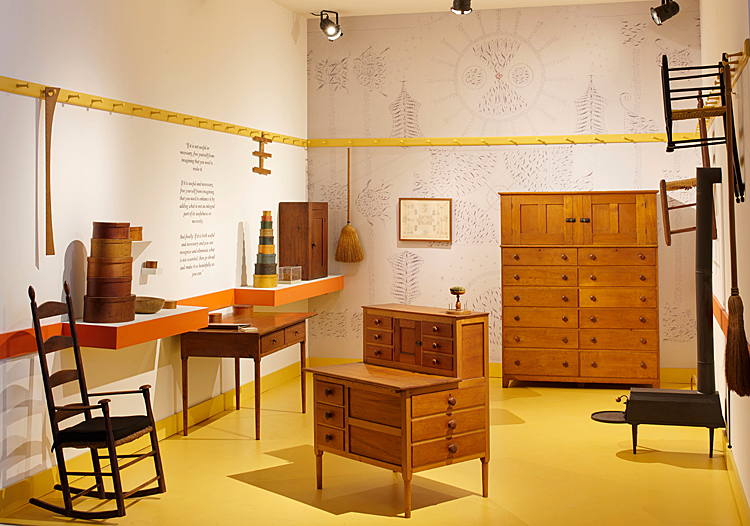 Established in 1979, John Keith Russell Antiques, Inc. specializes in pre-1860 American antiques in original, untouched condition with a primary focus on Shaker furniture and accessories.
Our shop features a varied and changing inventory of Shaker and high country furniture.
We consistently stock many related items of merit and interest such as baskets, boxes, clocks, redware, stoneware, paintings, gameboards, lighting devices, mirrors, tinware, woodenware, weathervanes, and folk art.
Our special interest for over thirty years has been the material culture of the Shakers. In particular, those items produced in the eastern Shaker communities of Watervliet and New Lebanon, New York, Enfield, Connecticut, Canterbury and Enfield, New Hampshire, Harvard and Shirley, Massachusetts and Alfred and Sabbathday Lake, Maine. Case furniture, clocks, desks, stoves, chests, tables and chairs along with smalls such as baskets, boxes, sewing items and other products of the Shaker industries may be found amongst our extensive inventory of Shaker antiques.
We have placed significant pieces in both private and museum collections, many of which are illustrated in various catalogues and reference works.
We welcome the beginning as well as the experienced collector.
John Keith Russell Antiques Inc., opened in 1979 in South Salem, New York where it remains today. The shop is generally open every day except Monday from 11 to 5:30 year round. However, a call ahead is encouraged and certainly appreciated.
Thank-you